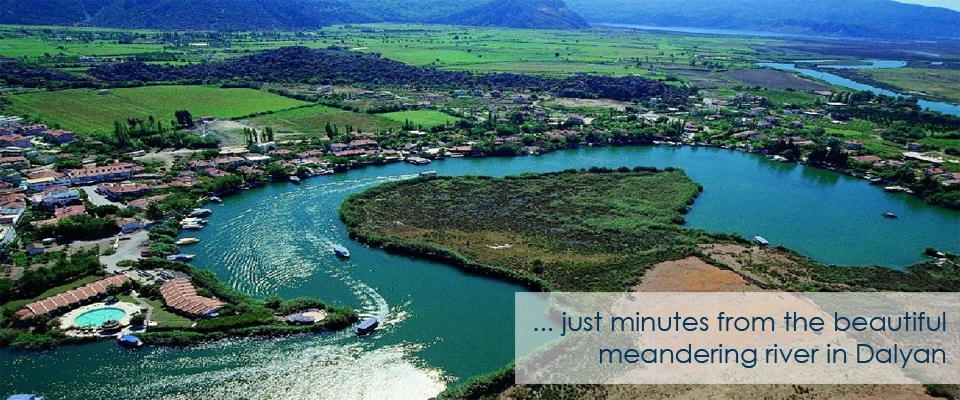 The town is great, with plenty of trips on offer, a good choice of places to eat, excellent public transport, & there was an open air concert one evening in the town square while I was there.
Leslie Rowland – UK
The town of Dalyan is located on the Turquoise coast in southern Turkey. Dalyan is well known, thanks to its proximity to the famous 7km Iztuzu Beach, where the endangered Loggerhead Turtles (Caretta Caretta) lay their eggs, the beach and surrounding area is protected.
The beach can be reached by minibus or by a relaxing boat ride on the Dalyan River and on through the reed beds.
As well as Loggerhead Turtles Dalyan is also home to the largest population of the Soft Shelled Nile Turtles (Trionyx triunguis). The wet land areas are home to many migrating birds and storks nest all over the area.
Steeped in history Dalyan is overlooked by ancient Lycian Rock Tombs, which are the last resting places of the Kings of Kaunos, meanwhile the Dalyan River weaves its way past the village on its way from Köycegiz Lake to the beach. Across the River we find the ruins of the city of Kaunos, with a Roman theatre, fortifications, basilica and many other sightes to be seen.
Also with Mud Baths, Thermal Springs, an Historic Mosque and Scenic Walks, Dalyan has it all for the perfect relaxing holiday.
Dalyan itself has strict building regulations, which allow us to keep the traditional feeling in the village. Dalyan was originally a fishing village and still offers a warm welcome to visitors. The Saturday Market is a joy to shop at, from the best quality "fake designer" wear to fresh vegetables and of course a plentiful collection of local spices and teas; as a working market you will shop alongside tourists and locals alike.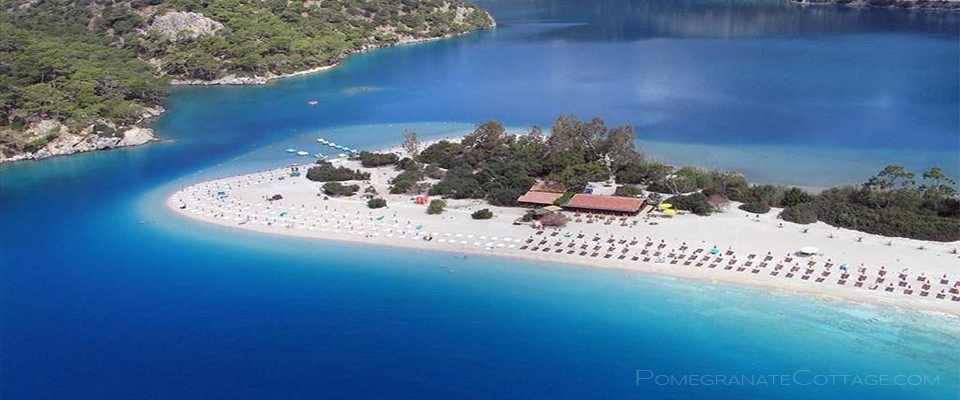 Nearby you can also find Tlos, an ancient roman site with Lycian rock caves; Saklikent Gorge, a natural marvel to walk through; the beautiful bays of Asi and Ekincik bay, perfect for snorkeling. Dalyan is also just over an hours drive from Marmaris or Fethiye with the glorious Öludeniz just outside Fethiye. Or take a boat tour from Göcek around the 12 islands, or just walk around the marina and marvel at the yachts.