I have owned Pomegranate Cottage for over ten years now and spend many weeks of the year over here, so as it is my second home, I not only want it to be comfortable and welcoming for my guests, but for myself and family also.
I have tried to keep Pomegranate Cottage, which is a local Turkish cottage, as traditional as possible, yet as comfortable as possible also.
Please contact me if you have any questions about Pomegranate Cottage and/or Dalyan and I would be delighted to help you.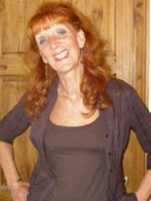 Please use any of the following methods to contact us.
Pomegranate Cottage
The Lawn House
32 St. Andrews Road
Paignton
Devon
TQ4 6HA
United Kingdom
Freephone: 0800 970 7885 (UK Only)
Tel: 0044 (0)1803 521 714
Mobile: 07968 472 939 (UK Only)
Web: www.pomegranatecottage.com
Email: hilaryLLP@hotmail.co.uk
To make a reservation, please use our booking form here
Or simply use the form below to message us
[contact-form-7 404 "Not Found"]
Traditional Turkish Holiday Villa to rent in Dalyan
Save
Save